點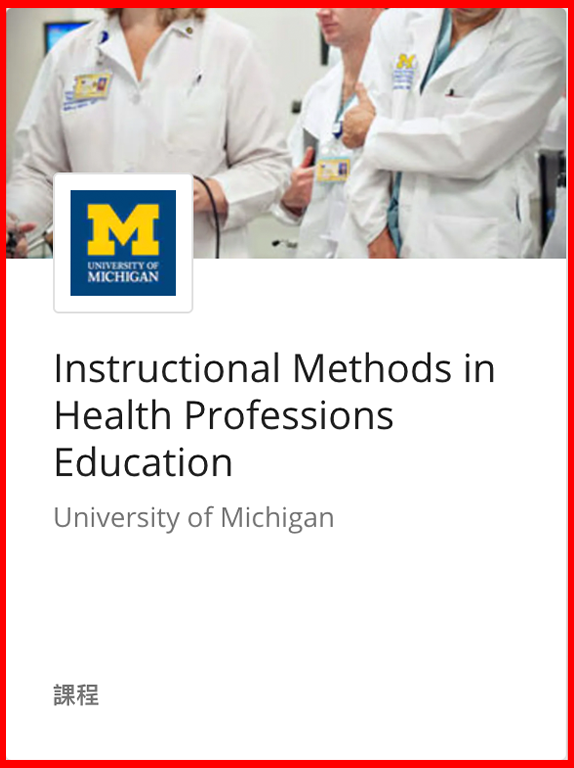 進入課程
課程類別: 數位成效評估
上課方式: 線上課程
時數: 選修4小時
課程概要:  本課程專為衛生專業人士的教育人士設計。供了一種非同步、跨領域、和互動的方式,以擴展和提高他們的數位學習教學能力。 使他們能將這些數位學習相關的技能與他們的專業融合,拓站至各式不同的領域。
課程內容: 
This course provides those involved in educating members of the health professions an asynchronous, interdisciplinary, and interactive way to obtain, expand, and improve their teaching skills. These skills can then be applied within their own professional context, with a variety of learners, extending across many stages.
After completing this course, learners will:
Understand educational theory as it relates to health professions education
Match instructional methods with desired educational outcomes
Learn a variety of applied teaching techniques
Share successful teaching strategies
Suggested resources will include educational videos, individual readings, recommended reference books, and crowd-sourced recommendations. All students should have dependable access to the internet with video streaming capabilities. Some students may want the ability to utilize on-line video conferencing as well.